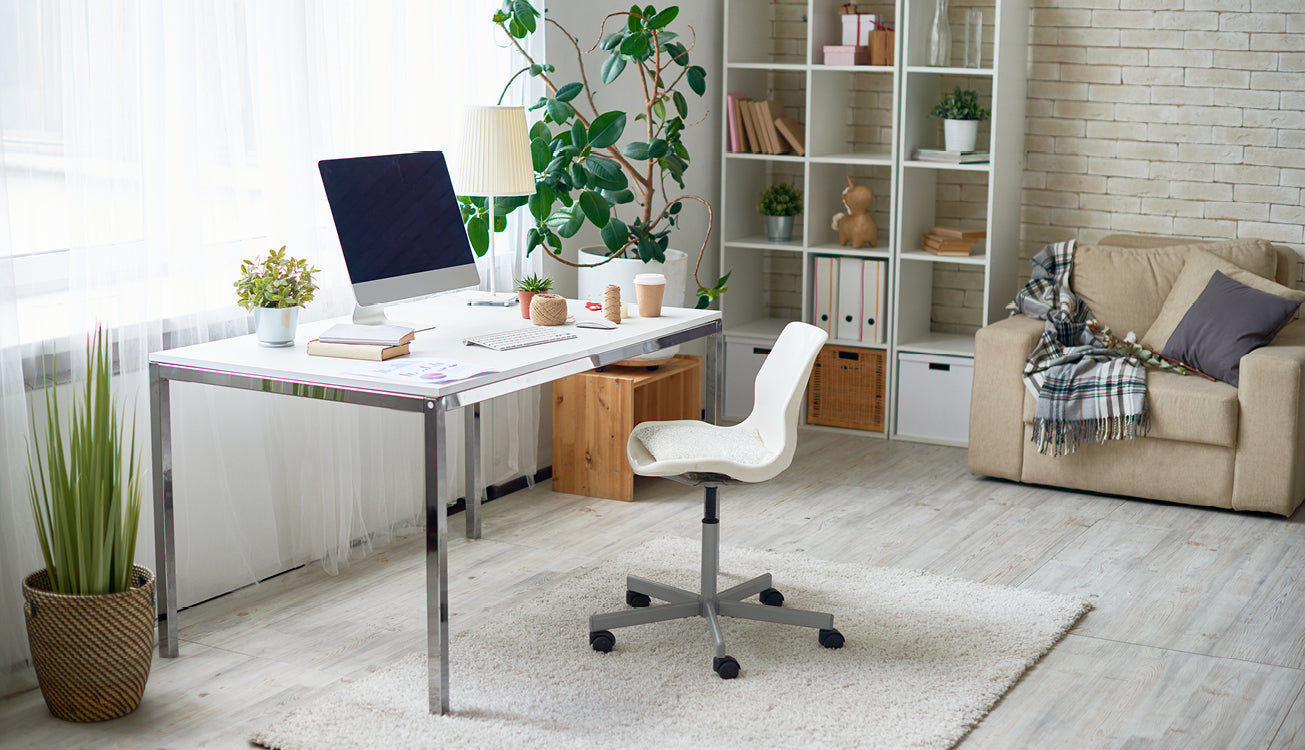 Make Your Home Office Work For You
If you're going to work from the comfort of home, it better be truly comfortable. Nothing zaps productivity like trying to focus in a room that's sweltering, or has you shivering. And one can consume only so many cups of coffee, are we right?
So settle into your swivel chair with the padded armrests and fire up your laptop. We've got three easy ways to transform your home office into your favorite—and most comfortable—room in the house. First things first. You've got to measure your space. The size of the room will help you determine what type of system makes the most sense.
Smaller Spaces
If your workspace is on the smaller side and you're lucky enough to have a room with a view, you might want to opt for a simple window air conditioner. Many of these units offer both heating and cooling features, so you're covered in every season. Plus, installation is easy and airtight.
Larger Spaces
Big-time workspaces call for sleek units worthy of the corner office. If your home office is pretty spacious, consider a PTAC (packaged terminal air conditioner). Often used in commercial spaces, these units offer an efficient, compact design that keeps you comfortable with heating and cooling options that you control.
Zoned Comfort
The easiest path to zoned comfort? Mini-split heating and cooling. These ductless systems deliver an energy-efficient way to keep your home office as cool or warm as you like while driving down energy bills. We'd say that kind of forward-thinking deserves a promotion!