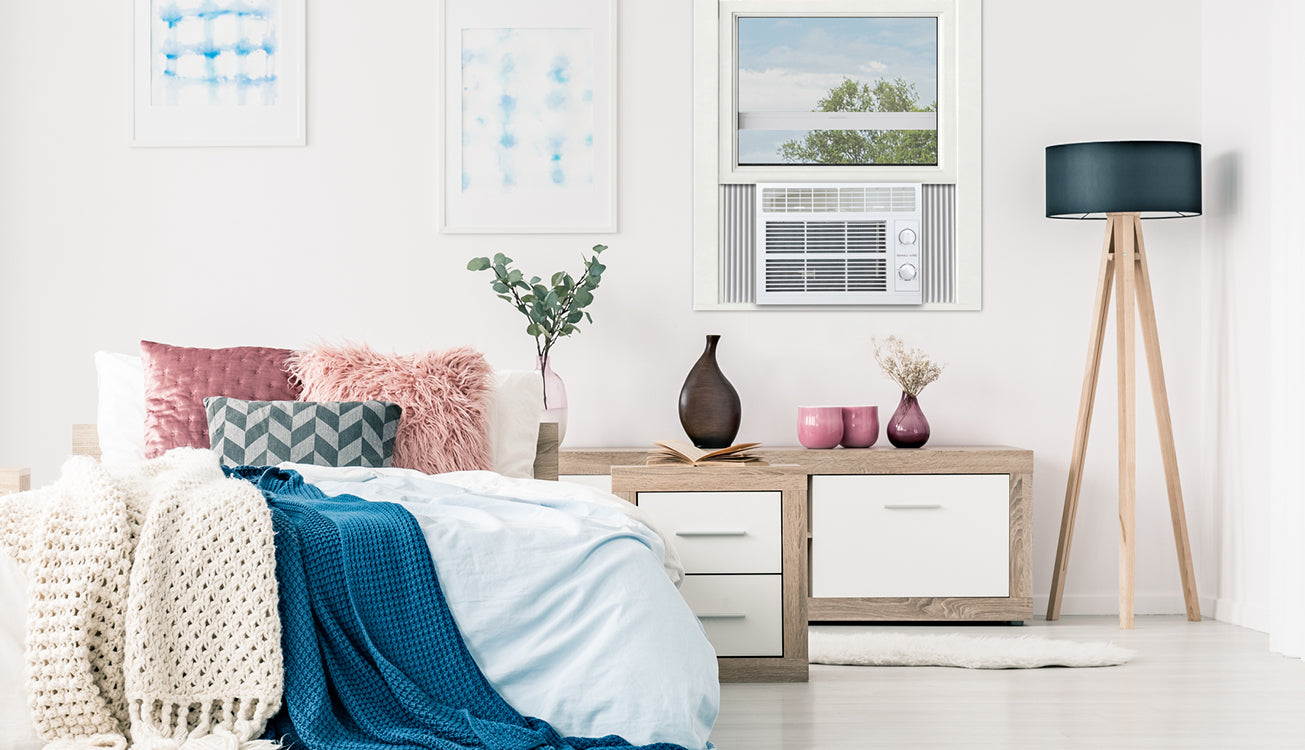 Selecting the Right Window AC for You
The quickest way to cool off? Window air conditioners. We could go on all day about their many benefits—they're easy to install, affordable, and space-saving. Not to mention, they're more modern than ever with bells and whistles like whisper-quiet operation, remote technology, and smart programmable modes. The options are endless for finding the perfect unit to fit your space. Here are our three top tips to determine which window air conditioner is right for you.
Room Size
Before you start shopping, you've got to size up your space. Those dimensions will determine what size unit you need, which is measured in BTUs (British Thermal Units). BTUs and room size go hand in hand. Choosing the right BTU for your space ensures the most effective and energy-efficient level of heating and cooling. Smaller spaces require a lower BTU, while larger spaces require a higher BTU.
Window Type
Next up, what's your view? Do you have single- or double-hung windows? These units are a breeze to install and typically include accordion panels to ensure a secure fit. Sliding windows involve a slightly more involved installation, but they're still a cinch. This style simply requires support that attaches to your home's exterior.
Heat and Cool
Finally, do you want to chill, cozy up, or both? Don't let the name fool you—many window air conditioners are a combo heat/air unit that offers year-round comfort. This is a great option especially to supplement a less-than-ideal central system that's already in place.