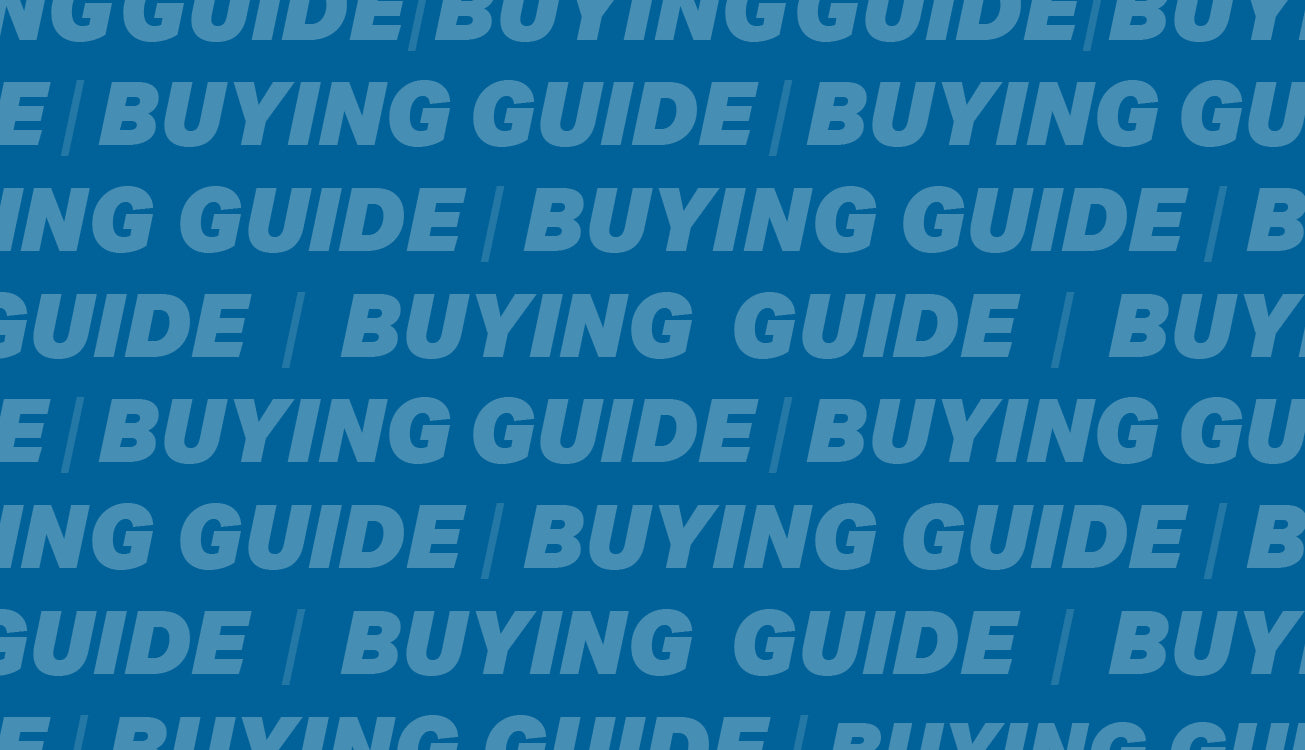 The Ultimate Dehumidifier Buying Guide
What is a Dehumidifier? Why do I need one for my home?
A dehumidifier is an appliance that reduces the level of humidity in the air. By doing so, a dehumidifier can improve the overall indoor air quality of your space. Dehumidifiers have several benefits to your health and home including reducing mold and mildew, musty odors, pest related issues. To see the full list of dehumidifier benefits, check out our blog on the "12 Benefits of a Dehumidifier".
Types of Dehumidifiers
The dehumidifier type typically refers to the amount of moisture removal capacity and the setting in which they would be used. Residential dehumidifiers typically remove between 8-60 pints of moisture from the air per day. These are ideal for small to extra large spaces in a home setting such as basements, living rooms, bedrooms, or anywhere excess humidity is an issue!
Commercial dehumidifiers can remove between 150-250 pints of moisture per day in extra large spaces. Commercial or industrial dehumidifiers are made for businesses to use in spaces such as warehouses, gymnasiums, and factories. They can also be used to aid in flooding cleanup. This blog focuses on how to pick the best residential dehumidifier for your home. To learn more about commercial dehumidifiers, check out Perfect Aire's Damp2Dry line of dehumidifiers.
How to Choose the Perfect Dehumidifier
Here is a list of top four things to consider to help you pick the perfect dehumidifier for your personal space:
1. Moisture or Humidity Level
First, determine the moisture level in your space. The moisture or humidity level in your space refers to the amount of water vapor present in the air. Depending on the location or your situation, this can vary from being moderately damp, very damp, wet, or extremely wet. The moisture level is typically higher during the spring and summer seasons because hot air tends to hold more water vapor. The dampness level of the environment is an important factor when picking the right dehumidifier pint size for excess water removal.
2. Room Area (Square Feet)
The next most important factor in determining the perfect dehumidifier is the size of your space. Dehumidifiers remove the excess water measured in pints per day, and the sizing of your room can impact the performance or moisture removal rate.
You can use this as a guide to help you classify the approximate size of your space:
Tiny Spaces: Up to 100 sq. ft. (Dorm Rooms, Boats, RVs, Crawl Spaces, Attics)
Small Spaces: Up to 1,500 sq. ft. (Bedrooms, Apartments, Home Offices, Laundry Rooms)
Medium Spaces: Up to 3,000 sq. ft. (Laundry Rooms, Living Rooms, Bedrooms, Basements)
Large Spaces: Up to 4,500 sq. ft. (Basements, Garages, Whole House)
3. Room Condition
The condition of your space can greatly impact the type of dehumidifier you will need. Some environmental factors and questions you will need to ask yourself include:
Are you experiencing musty odors? If so, how often?
Is the air damp or humid?
Are there any damp or wet spots in your space on the walls, ceilings, or floors?
Is the floor wet?
Are there any signs of mold or mildew?
Based on these three factors, here is our guide on how to choose the right dehumidifier: 

Is your space extremely humid? Do you have mold or mildew? You will benefit by using a 50 or 60-pint dehumidifier which offers more power.
4. Product Features
What features are important to you for your comfort and convenience? Common product features for dehumidifiers include:
Continuous drainage - Manually emptying a dehumidifier water bucket can become a hassle, especially if your designated space has high moisture levels. Many dehumidifiers have a continuous drainage feature where you can simply attach a garden hose and run it along any nearby floor drain for easy, no-maintenance moisture removal.
Built-in pump - If you want the option of continuous drainage but do not have access to a floor drain, look for dehumidifier models with a built-in pump! A pump will eject the moisture collected in the water bucket, up to 16' of vertical distance. Simply set the end of the included hose in a sink or out a window and the pump will do the rest.
Digital humidistats and various modes - Digital humidistats on dehumidifiers can help with precise humidity control to easily achieve a healthy humidity level of 30%-50%.
Programmable timer - With built-in timers, you can customize when you would like your dehumidifier to operate. Typically, you can set these timers between 1-24 hours.
Automatic defrost - For a prolonged product life, some dehumidifiers include an internal evaporator that will automatically defrost to prevent it from freezing
Bucket full indicator - This feature will automatically shut off the dehumidifier and turn on an indicator light when the bucket is full of water and needs to be emptied. This feature allows the convenience of not having to manually check the bucket and provides safety and product protection from any damage.
Eco-friendly filters - Most dehumidifiers include filters that are washable and reusable. This eliminates the burden and cost of replacements and helps the environment by reducing waste. Many dehumidifier models also include a filter indicator light that will notify you when the filter needs to be cleaned so you don't have to manually pull out the filter and check.
Quiet operation - If you plan to keep your dehumidifier in your living or bedroom, you might want to consider purchasing a dehumidifier with a whisper-quiet operation. Quiet operation dehumidifiers do not produce disturbing sounds or noises, so you can enjoy peace and silence while the excess moisture is being removed from your space!