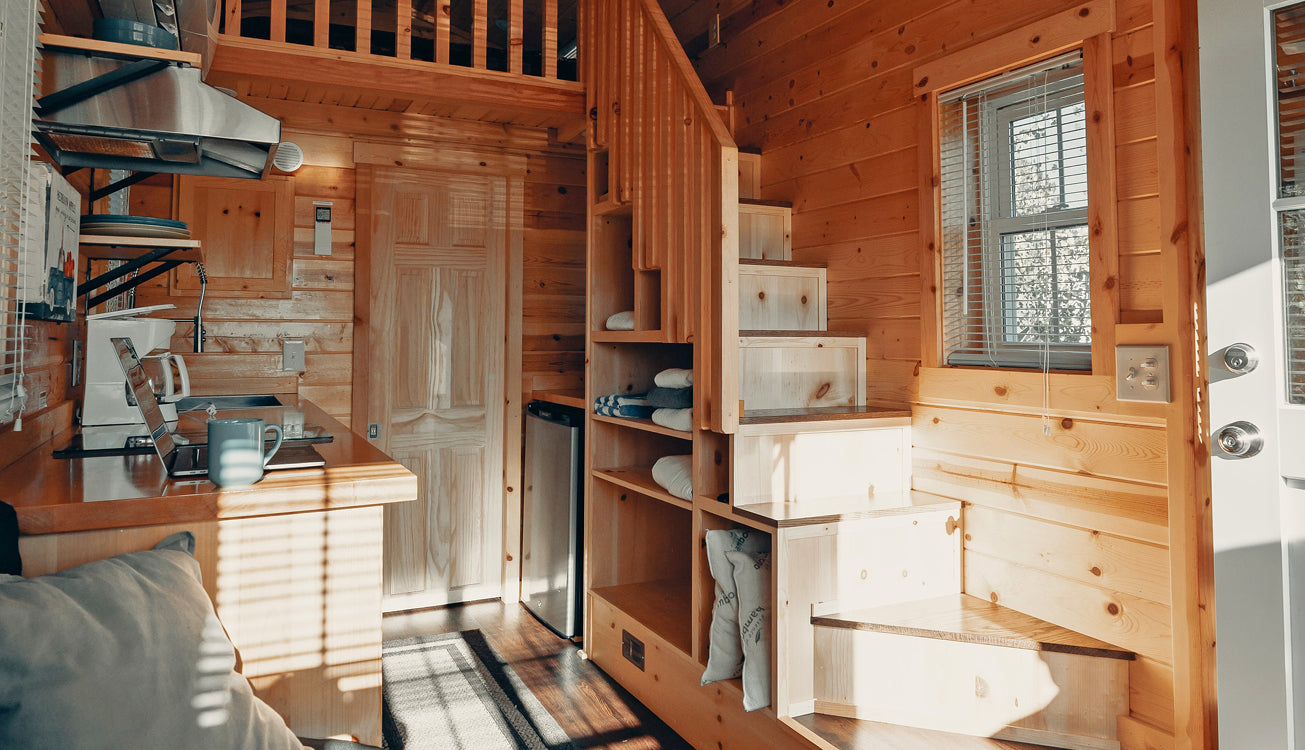 Big Solutions for Small Spaces
When it comes to small spaces, don't downsize your comfort. Think big to keep tiny homes, boats, and vacation bungalows climate controlled all year round.
The most important thing to consider when heating and cooling small spaces is efficiency. Think of the minimalist, streamlined nature of a tiny home, for example. If that's not an efficient use of space, then we don't know what. You don't want to waste an ounce of valuable heat or comfort.
Consider installing a mini-split unit. Since they're ductless, they're a cinch to install and more energy efficient since there's no energy loss as you might experience with a central unit. It's instant-zoned comfort—ahh. You simply heat and cool only the areas of the home that are being used. Your energy bill will thank you for it in the form of big-time savings.
If you want more of a plug-and-play solution, window air conditioners are a great option. They stay up and out of the way to maximize your floor space and they install easily with an air-tight fit. Many units offer both heat and air, so you're set for the whole year.
Portable air conditioners are another way to go. They roll on heavy-duty casters, making them ideal for moving from zone to zone within your tiny home. Installation is simple, but they do occupy a small portion of floor space, unlike a mini-split or window unit.
Just remember, although your space might be small, it's important to look at the big picture when selecting an HVAC solution.